It all starts with a problem.
Something's not right, not working, not created yet, not happening...something needs to change, and you want to creatively collaborate to fix it. Perfect!
Since good things always start with great conversation, let's talk!
We start with your brand and goals, expectations and vision—everything's on the table—so I can understand what you need to tell your story.
From there we strategically spitball our way into thoughtfully informed design solutions that don't fade or lose their cool, but allow you to run faster with all the right stuff to distinguish and enhance what you're putting out into the world.
That would be nice, right?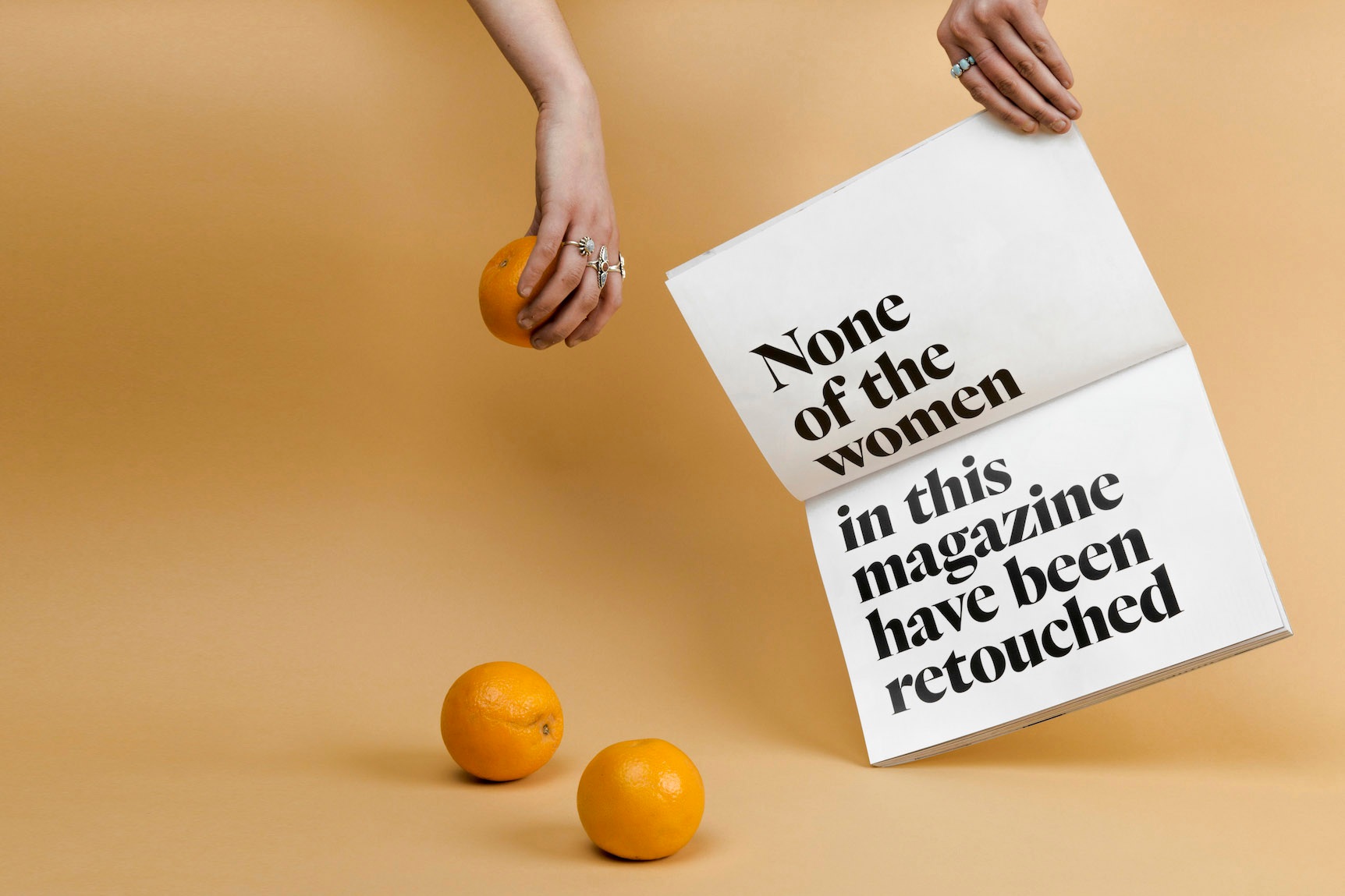 When you see gorgeous magazines,
splashy photoshoots & jaw-dropping
websites—spoiler alert!—those all
started behind the scenes on an
unsexy whiteboard with sweaty
sleeves rolled way up.
It started with grunt work, basically…
…with laying out questions, fine-tuning goals, defining the audience, running the budget numbers and, yes, this is so important, learning all about you!
$250 for an hour including a brand exploration questionnaire and strategy call. If an additional project is booked after consult, consultation fee is waived.
What happens after we've asked
the thoughtful, pointed questions
to solve your real ugh! problem?
Say hello to the fun stuff!
With anything from a fresh magazine layout to a key photoshoot to a you-gotta-see-this website, we create impactful tangibles so we can shout your name from the hilltops not only effectively, but beautifully.
Art Direction / Branding / Online / Print / Editorial / Content Creation / Experiences / More
01 / Magazine & Editorial
Um, have I mentioned that I love magazines? Whether I'm creating layouts within existing style and formatting guides or building fresh, unestablished ones, I live to design magazines and publications that look and read beautifully. It makes me so happy.


—
Custom quote
3-4 week turnaround
A brand looks different, acts different and feels different when it tells a unified story—one about who they are, where they're going and invites their audience along with them. Let's make sure that's where we're starting and build holistically from there through colour, fonts and graphics that won't fade or flicker over time.

—
Starts @ $2250
2-3 week turnaround
After branding is set, we decide what channels best suit your goals and voice. Whether it's a business card, look book, postcard, or website, we'll craft a complete visual experience to enhance your brand. From the idea to final product, this process is all about uncovering who you are, and how to tell your story.
—
Web design starts @ $4500
Print design custom quote
3-4 week turnaround
If none of those tick your boxes, that's actually perfect. Let's put our heads together over your particular problem or brainstorm a new idea neither of us could've drummed up solo. Big sky stuff in anything from experience design to video concepts and content creation to art direction and social media strategy.



—
Custom quote + turnaround time
Pretty things no one sees? Nuh uh.
Incredible results naturally follow
good work built from great strategy.
Point-blank.
With all our work laid out, we get to introduce it to the world and watch the likes, downloads, views, units sold and engagement in your experience roll in.
It doesn't have to end here...
After we've crossed the finish line,

we're both filled with why collaboration

is so golden: we get so much farther

together than we do apart. Just look

at how far we've come!
And the good news is this relationship, in which we've invested and bonded, doesn't have to end! Let's continue to build design greatness over time and keep expanding your story from here on out.